Octanorm System
OCTANORM is the system we use for mounting our exhibit booths, this system is recognized worldwide for its high quality and functionality. It is a flexible system that allows us to generate a variety of spaces such as acoustic enclosures, modular booths, work spaces, auditoriums, registration areas, banner support devices, a delicate line of furniture, assembly of trade shows, and conventions.
OCTANORM moto has always been: THINK AND ACT IN QUALITY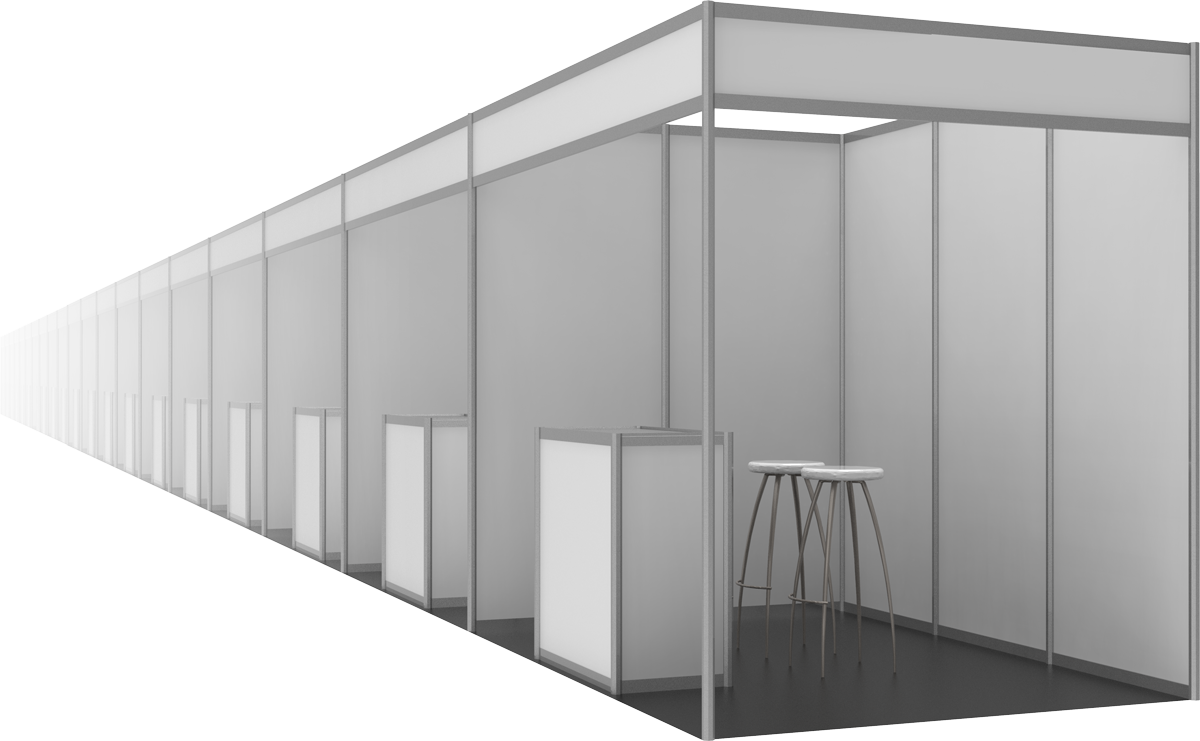 Booth design and assembly
Architects and designers receive and interpret your idea, they develop a proposal to maximize your corporate image and that is functional to your needs, creating exclusive projects. We have the technology and support needed to materialize your project, an in-house design department and a 2000m² workshop where construction takes place.
Furniture and equipment
Furniture and equipment rental for trade shows, conventions and exhibits. In the following link you will find our options.
Signage and Graphics
Our independent business unit allows us to offer banners, signage, graphics, decals among other products together with print and large-scale banner installation.